Re-activation:
September 8, 1961:
During JPG's second de-activation, several buildings were leased to private industry. Due to the construction of the Berlin Wall and the tensions of the "Cold War", the status of JPG had been changed from inactive to active. Proof Testing would begin in December 1961.
In January 1964 there were 388 employees and by 1968, the peak of United States involvement in Vietnam, there were 956 personnel. During the Vietnam War, JPG was used by the Wright-Patterson Air force Base using infrared photography techniques to see through trees. For a while JPG looked a little like a Viet Cong Village. During the 1970s the workload decreased, but remained relatively stable into the 80s. Personnel levels hovered around 400.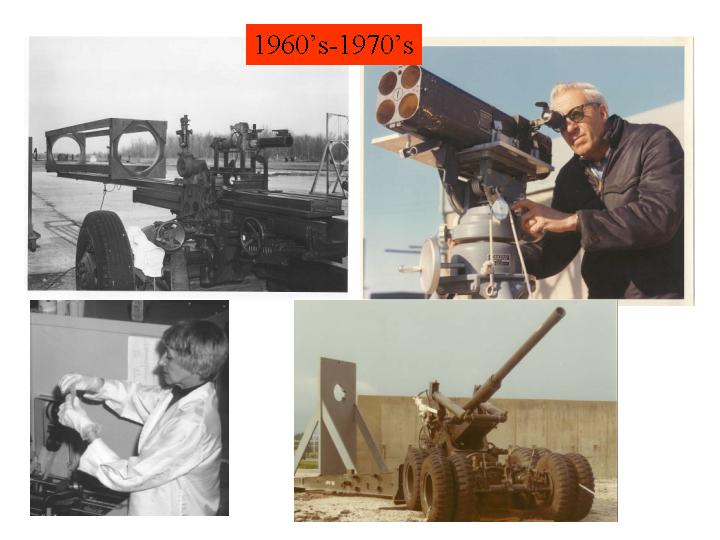 Vietnam Era: Fielden Jones, Gunner Supervisor sites in a Redeye missile new to the Vietnam battlefield. Dottie Fitts is spooling film developed from test firing.
---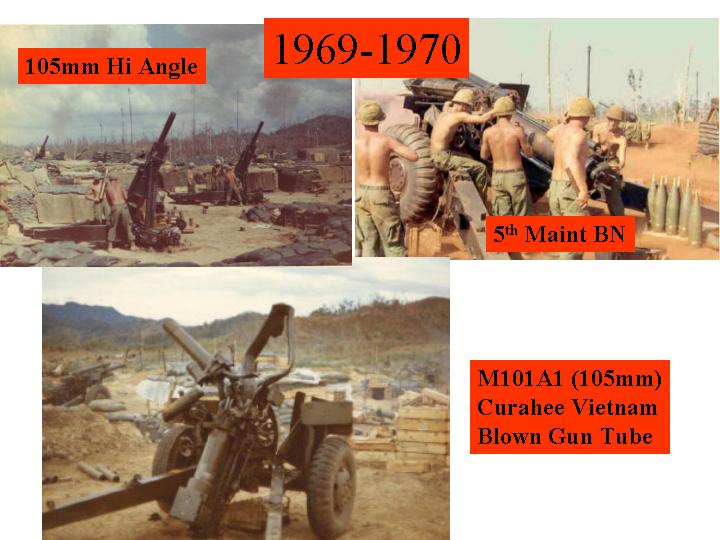 Ammunition tested at JPG was rushed by ship to the Vietnam Battlefield.
---
1977:
In 1977 the Air National Guard built a new target testing range at the north end of the proving ground. This range used by the Air National Guard and the air force Reserve fighter bombers pilots from Indiana, Illinois, Pennsylvania, Missouri, and Michigan to fire 20 mm aircraft guns at targets on the ground. During the 1980s the Army's munitions workload began to decrease.
In 1988, the Defense Department Commission on Base Closure and Realignment announced plans to transfer the JPG mission to Yuma Proving Ground in Arizona.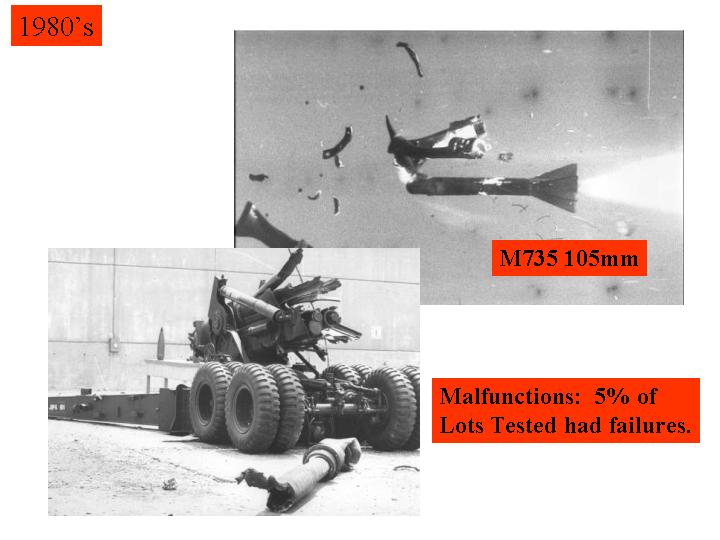 JPG continued to protect the troops and embarked upon a modernization program to test the new M1A1 "Abrams" tank ammunition to include the new 120 mm Discarding Sabot ammunition.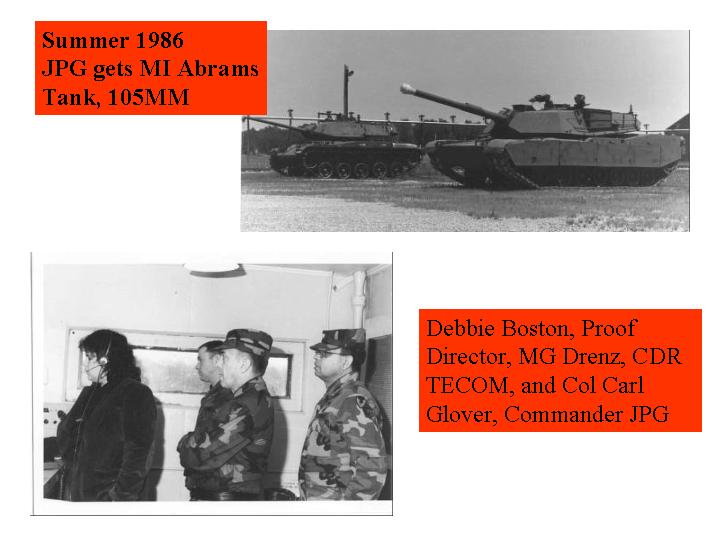 Home