Operation Desert Shield and Desert Storm: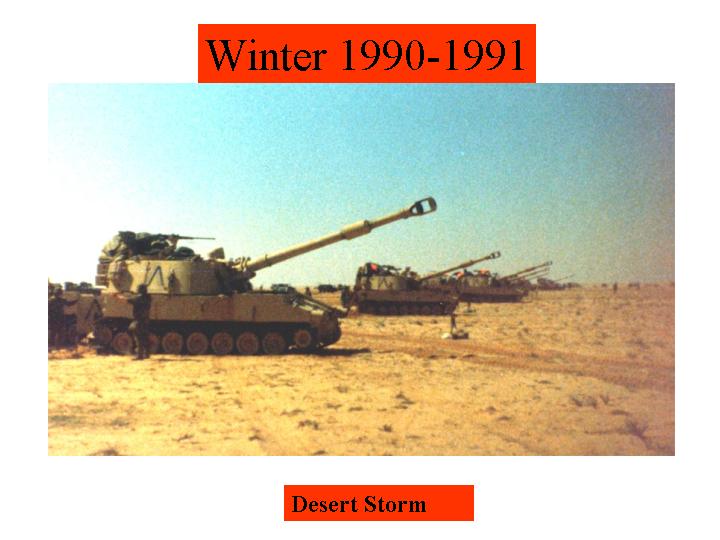 ---
Due to the breakout of Desert Shield/Desert Storm, JPG's workload increased 15% as 321 lots, including 120 mm tank ammo and components, 155 mm smoke rounds, and 155 mm stick propellant, were tested for the "Gulf War". Despite the increased firing activity, other operations at JPG began to slow in 1990. The JPG employees really worked hard under the cloud of Base closure. Many employees worked over time and some folks worked through the Christmas Season to make sure all the ammo needed was tested before the "Gulf War" started.
To fight base closure the employees organized the JPG Survival Committee. The JPG Survival Committee received $10,000 from the local area realtors to help fight base closure.
---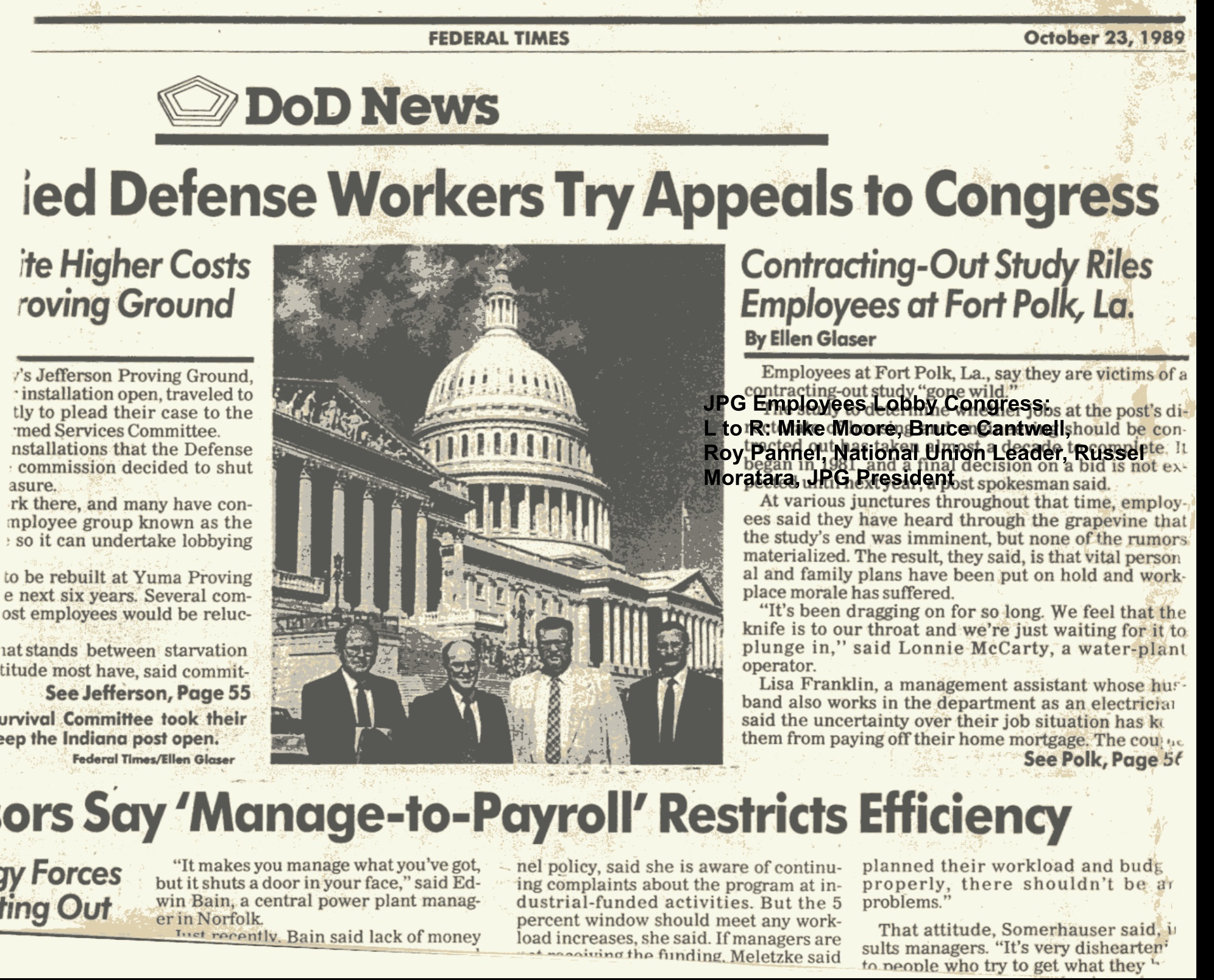 ---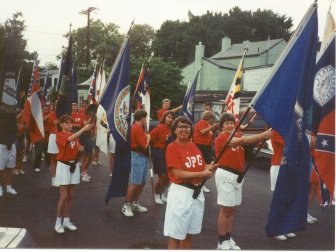 On the "Fourth of July 1993, the employees of JPG marched to show our support of the troops. BJ Grant is front and center, with Amanda Moore to her left and Jeanie Theiring on her right.
---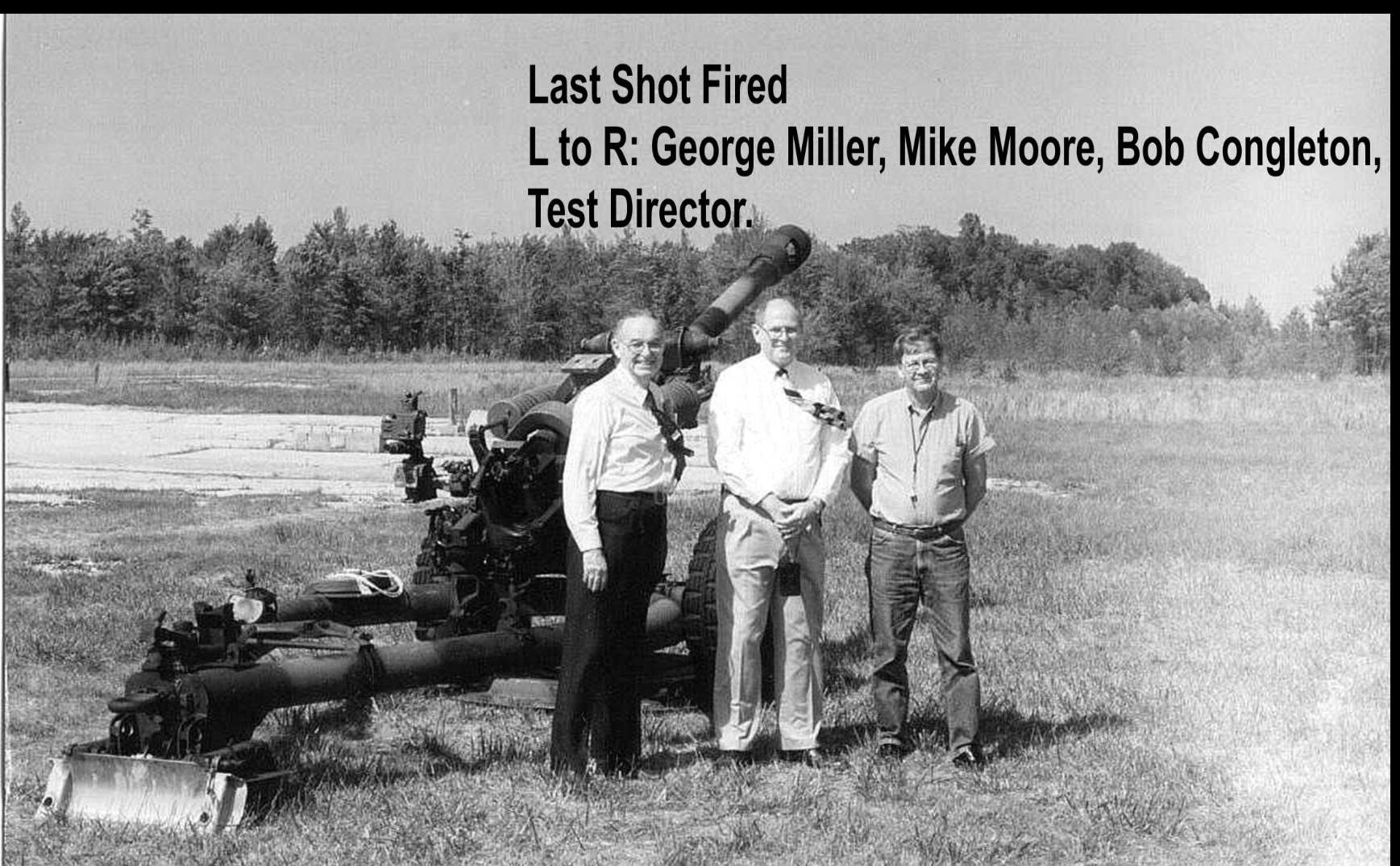 The JPG Survival Committee mounted a valiant effort to publicize the good works of JPG and the fact that the land was covered with Unexploded Ordnance (UXO).
As a result of informational picketing at the Indiana State House the legislature passed a resolution calling for the Federal government to clean up the UXO laying on the ground. The survival Committee made four trips to Washington D. C. for the purpose of lobbying congress. When it became apparent that the base could not be saved, the Committee lobbied for base clean up.
The EPA refused to let the Army sell the land to the public. The Proving Ground closed in September 1995. As a result of negotiations with both the Air National Guard and the Fish and Wildlife Service, the guard stills bombs the northern end and the Fish and Wildlife Service manges the wildlife refuge. This Refuge, " Big Oaks National Wildlife Refuge", still allows some limited public access. The southern end of the Proving Ground was sold to Dean Ford.. So as a wrap up, the Native Americans, the Immigrants, Pioneers, and Government Employees are gone, never to return.
Home