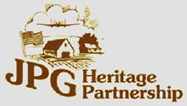 The following books can be purchased at the Historic Hoosier Hills R & C in Versailles just off Highway 421, 1981 S. Industrial Park Road, Suite 1, and the Jefferson County History Center, 615 West First Street, Madison, Indiana 47250.
---
Booksellers can purchase the media materials below for a 40% percent discount.
If you send an e-mail to mikemoore28 at hotmail.com then the The JPG Heritage Partnership can send you these books and videos at retail price and $5.00 extra for shipping.
---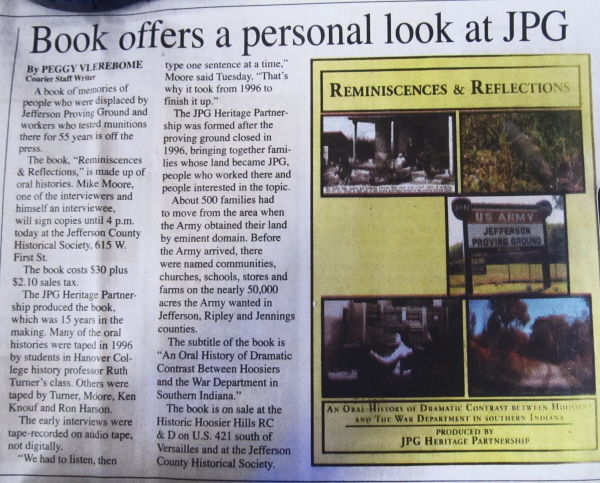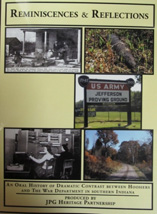 The production of this book was a series of fortunate coincidences that happen in life, some folks call them miracles. Research for the book "Reminiscences & Reflections" began in 1996 with Hanover College Students under the tutelage of history professor Ruth Turner interviewing former employees and folks that were removed from the JPG. We had possibly 50 audio tapes that Ron Harsin computerized so that we could listen and transcribe the interviews. One hour of interviewing required about 10 hours of transcription. The next small miracle ocurred when Historic Hoosier Hills Director, Terry Stephenson applied for a grant to the Rising Sun Community Foundation and they granted the request. The grant was renewed for four years until Mike Moore decided to continue with the interviews and typing. It took another three years to transcribe all the interviews, then we signed a contract with the Trafford Publishing Company. Then the technical phase began. Mike Moore formatted the photographs at 300 dots per inch for publication. Ken Knouf reviewed the passages for punctuation and spelling errors and finally 600 books were delivered to the offices of Ken Knouf at the Big Oaks National Wildlife Refuge. The Madison Courier wrote a review in the March 2, 2011 issue and the Jefferson County History Center graciously sponsored a book signing event.
A complete review of all the books and videos available for sale is presented below.
---
JPG Book and Video Reviews
Home
Shawnee
Pioneer
World War II
Korea
Vietnam
Gulf War
JPG Heritage Partnership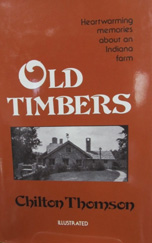 The book "Old Timbers" was written by Chilton Thomson, the son of Alexander Thomson who was the President and owner of Champion Paper Company of Cincinnatti. Ken Knouf and Bob and Norma Lou Irwin met in Cleavland, Ohio with Chilton shortly before he died. Chilton gave the Partnership the priveledge of reprinting the Book. Ron Harsin added about six more pages in this new version and we are selling this book for $23.00.
---
More JPG Books
Home